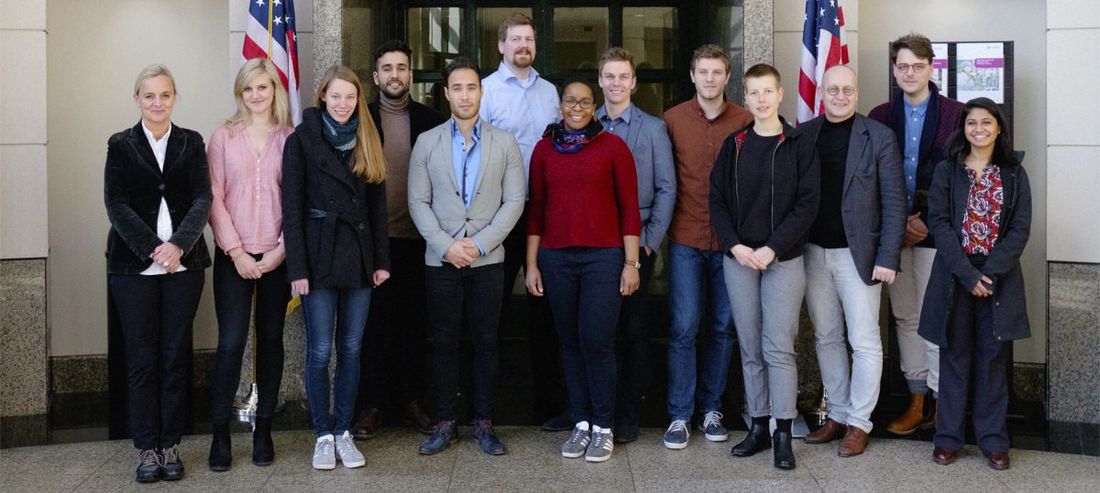 Evonik Stiftung Scholarship
Supporting talented young people is a cornerstone of our work at Evonik Stiftung.
For several decades now, the foundation has offered various programs to promote the academic and professional careers of promising students.
Our flagship program is the Evonik Stiftung Scholarship, which supports students who are writing their master's thesis or doctoral dissertation (PhD thesis).
This scholarship program goes beyond mere financial assistance, providing valuable consultation and interaction with Evonik scientists, who serve as personal mentors to scholarship recipients. This involvement with working scientists from the chemical industry is one of the reasons this program is held in such high regard by professors at German universities.
In addition there are colloquia, annual get-togethers with other scholarship recipients, and visits to Evonik production and research facilities.
The aim is to give scholarship recipients a comprehensive inside view of the work at a company in the field of specialty chemicals.
Financial Assistance Programs
Our financial assistance takes the following forms:
Diploma or master's thesis: € 250 to € 600 per month for six months.
PhD thesis: € 1,400 per month for two years (with the option to extend for an additional year, subject to approval by Evonik Stiftung).
For both of the above, recipients can also apply for reimbursement to cover the purchase costs of academic literature as well as costs associated with attending academic conferences.
The Application Process
Every year scholarships are awarded in a different field of chemical research.
The focus of each year's scholarship is announced in January of that year on this website.
Scholarship Focus 2023
The scholarship focus for 2023 will be announced on 1 January 2023.
Scholarship Award Guidelines
To be eligible for a scholarship, applicants must meet the following requirements:
Your proposed research topic is in line with the annual focus of the scholarship in question.
Your research will be conducted at a German university or research institute under a faculty member recognized in the field of chemical research.
You have an excellent academic record.
You have volunteered in community service projects.
You would not be able to pursue the academic qualifications in which you are interested without financial support.